This movie has change my perception towards so-called LOVE !
people might saw me "huhahuhahuha" when we talk about love....
but deep insinde my cutie heart,, terdapat sinar cinta yg melambai-lambai meminta perhatian dan tidak lagi menjadi bahan tawa dari seorg insan....
*ouch, why am i saying this?*
maybe aisy x berapa nk borak sgt pasal cinta because for me
LOVE is a SERIOUS MATTER!
tak semua orang layak dicintai n x semua org layak mencintai.
LOVE is tooooooooo abstract~
can u define me what is LOVE?
dat is da word that all of my friend labelled me.
i am not a LOVELY person.
tapi jaoh disudut hati kecil ini..
perasaan cinta tak pernah lenyap...
i "was" like the ROMEO in this movie...
wanita sekadar permainan gurauan....
dengki,,usikan,,gurauan....
tapi kini ,, tidak lagi....
wanita seharusnya disayangi
kasih sayang dan segala yg indah..
bukan untuk dipaksa dan diseksa..
keutuhan, kesetiaan, kesabaran
akhirnya pasti membuahkan kebahagiaan..
keterpaksaan, kejahatan, kekejaman
dalam mengejar cinta seseorang
akhirnya pasti kecundang!
bercintalah selagi masih boleh bercinta
dan pabila dikecewakan cinta
kecewalah sementara kerana
"bila cinta itu tak lagi bermakna
dan rasanya hanyalah nestapa"
itulah dugaan hidup yang tidak boleh diduga
nikmat hidup dapat dirasa.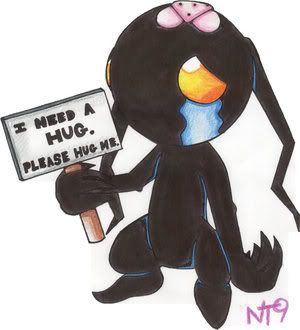 p/s: gosh! why am i writing this??
*air mata Aisy bergenang 3,4 kali dlm cite ni! [belom menitis]